Housing in Jackson County, Indiana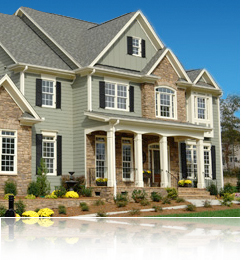 You'll find little pink houses and more in Seymour, Indiana, birthplace of musician John Mellencamp, and hometown of 2009 Miss America, Katie Stam.
Real estate prices in Jackson County, Indiana are among the most reasonable, and a simple drive will testify to the commitment and pride that residents have in their communities. From a pleasant mixture of historic homes, modern subdivisions and new housing additions that are conveniently located and well designed — Jackson County, Indiana has something for every individual taste.
The Jackson County housing market is quite robust, as it is throughout the State of Indiana. The number of closed home sales and the median home price state-wide has increased. Jackson County median sale price January 1st to July 31st is $115,000. The average sales price is $126,521 with 83 days on market. New planned developments should provide additional housing mid to late 2016.
In addition, there is new construction taking place in Brownstown, Jackson County.  The low interest rates, strong employment numbers and recognition that housing is a good investment has kept inventory levels lean. The biggest upside is Indiana and especially our region in the state ranks as one of the most affordable in the nation.
Apartment occupancy is quite high in most complexes. A new development, Burkart Crossing, will provide an additional 260 units available in the Seymour marketplace.
The cost of living in Jackson County, Indiana remains affordable, and is more cost effective than housing in nearby metropolitan areas such as Louisville, Cincinnati or Indianapolis.
There are many homes available on the housing market within Jackson County, Indiana — and if you can't find exactly what you're looking for, our communities boast a number of experienced architects and builders that will work with you in your quest for the perfect home. If you prefer to rent rather than tackle the responsibilities of home ownership, numerous rental properties are available.
Neighbors in Jackson County, Indiana take pride in their communities and show it!