Sources: US Census Bureau; Indiana Business Research Center, Indiana Department of Revenue, The State Board of Tax Commissioners, US Bureau of Economic Analysis and the Indiana Department of Education.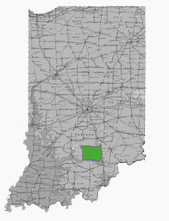 Jackson County is nestled in the beautiful, rolling hills of south-central Indiana. As a crossroads of Interstate 65 and US Hwy 50, Jackson County has become a growing industrial base for southern Indiana. Centrally located between Indianapolis, Louisville and Cincinnati, big-city living is merely an hour's drive away. In contrast to thriving, growing industry, Jackson County offers the serenity of rural living among its many small towns, family-owned farms, charming local festivals, rich historical sites and abundant public recreational areas. Jackson County truly offers the best of all worlds.
In 2014, the county population was 43,705, a 1.7% increase since 2010. At 509 square miles, the area has a population density of 83 per square mile.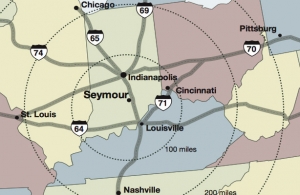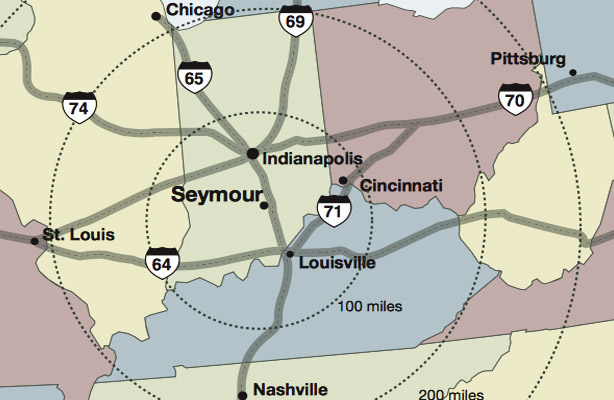 Jackson County's close proximity to the metro areas of Indianapolis, Louisville and Cincinnati are key elements to the area's success in economic development activities. Three international airports provide residents easy access to the world, while Seymour's Freeman Field and Industrial Park offers charger and cargo service.
The cost of living remains affordable at 87% of the national average, and the areas offers an outstanding education system with a goal of focusing on connecting children, teachers and the community to form a united alliance in the quest for excellence. Both public and private schools offer an array of options for primary and secondary students. Modern facilities, a varied curriculum and a highly professional staff are focused on preparing students for college and the workforce.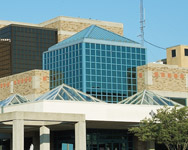 Schneck Medical Center in Seymour provides advanced medical care with well-trained teams of health care professional representing a variety of specialties. Schneck has recently completed a $60 million renovation and offers the latest in diagnostic and surgical techniques including the new Bone & Joint Center, Surgical Weight Loss Center and Cancer Center.
Jackson County has an invigorating climate with strongly marked seasons. As a whole, the climate boats winters and summers that are moderate in temperatures.
Cities & Towns
Population
in 2014
% of
County
Brownstown
2,956
6.8%
Crothersville
1,599
3.7%
Medora
699
1.6%
Seymour
19,094
43.7%