Location and Transportation
Seymour – Jackson County is known as "The Crossroads of Southern Indiana
For more than 70 years, Americans have called Indiana the "Crossroads of America," a statement that is more appropriate today than ever before.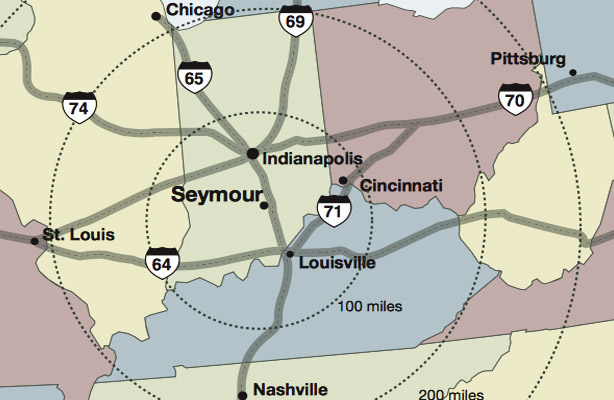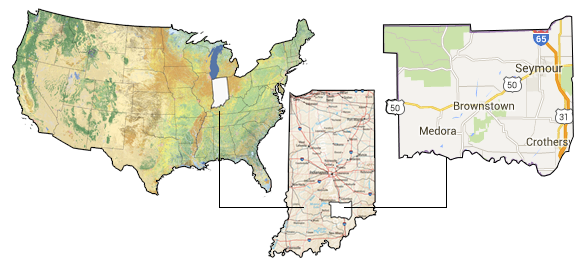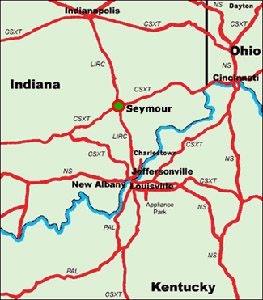 More interstate highways intersect Indiana than any other state. Add to that a vast rail system, thriving ports on two of the nation's busiest waterways and one of the country's fastest growing air transportation sectors, and the result is a huge advantage for businesses that rely on fast, efficient distribution.
Additionally, a massive new infrastructure investment program will provide billions of dollars in new investment in Indiana's infrastructure over the next 10 years, reinforcing Indiana's commitment to remain a national leader in the transportation, distribution and logistics sector.