Costs in Jackson County, Indiana
Sources: US Census Bureau; Indiana Business Research Center, Indiana Department of Revenue,The State Board of Tax Commissioners, US Bureau of Economic Analysis and the Indiana Department of Education.
Cost of Living
We know that our location is the primary reason why so many national and international businesses have chosen to locate in Jackson County, Indiana — but our low cost of living is what helps them to prosper here! Indiana — and especially Jackson County — is one of the least expensive places to live in the nation with housing costs well below the national average.
The cost of living index in Jackson County was 87% – 13% lower than the U.S. average!
The median home cost in Jackson County is $117,100. Per capita income is $36,200, which includes all adults and children, median household income is $46,501, and median family income is $56,297.
Jackson County, IN sales tax rate is 7%, and the income tax rate is 3.3%.
Living in Jackson County means a comfortable blend of historic neighborhoods, suburban communities and rural landscapes, all at a cost of living below the national average.
| | | |
| --- | --- | --- |
|  COST OF LIVING | Jackson County, Indiana | United States |
|   Overall | 87 | 100 |
|   Grocery | 92.6 | 100 |
|   Health | 96 | 100 |
|   Housing | 69 | 100 |
|   Utilities | 89 | 100 |
|   Transportation | 100 | 100 |
|   Miscellaneous | 96 | 100 |
Source: www.bestplaces.net/cost_of_living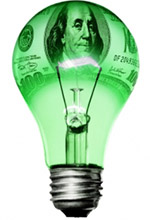 Cost of Doing Business
Indiana ranks best in Midwest and 7th overall in Area Development magazine's Top States for Doing Business survey (Sep 2014)
Indiana's business climate ranks best in Midwest and 5th in nation in Business Facilities' 2014 State Rankings Report (Aug 2014)
Indiana ranks 1st in Midwest and 7th in nation as best place to do business in Pollina Corporate Top 10 Pro-Business States study (July 2014)
Indiana ranks 1st in Midwest and 6th in nation in Chief Executive Magazine's annual Best & Worst States survey (May 2014)
Indiana ranks 1st in Midwest and 8th nationally in Tax Foundation's 2015 State Business Tax Climate Index (Oct 2014)
Indiana's corporate income tax rate will steadily decrease to 4.9% by 2021.
Indiana became a Right-To-Work State in February 2012….the first state in the industrial Midwest to pass the legislation.
Indiana is one of only 11 states to earn AAA credit rating from all three major credit rating agencies (S&P, Fitch, Moody's).